Book People presents Trevor Bond's "Coming Home to Nez Perce Country"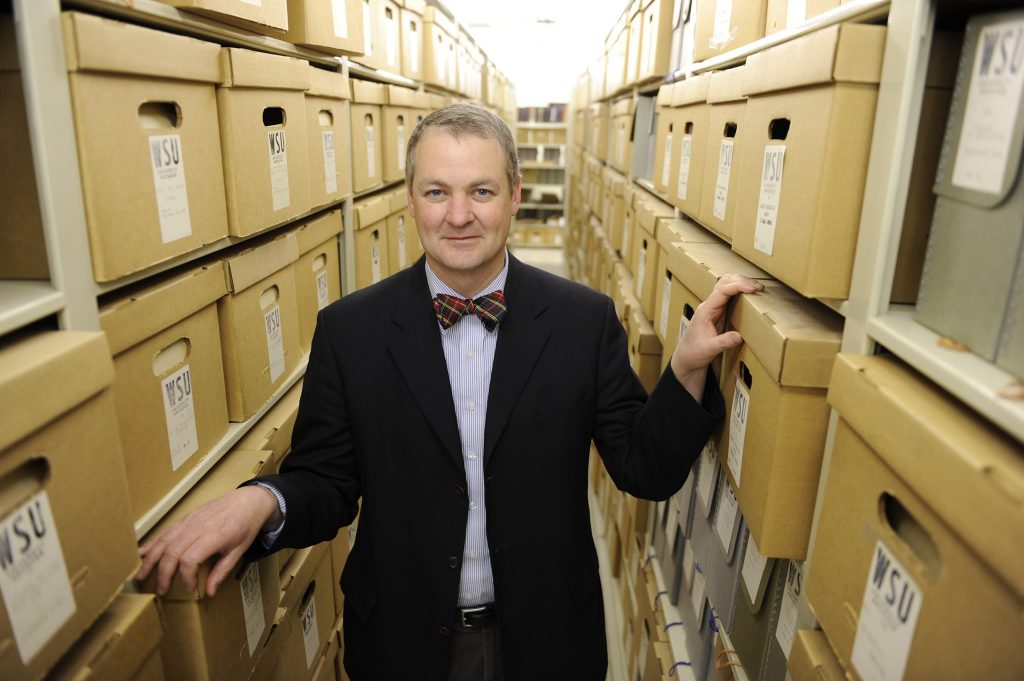 September 16, 7:00 pm
Dr. Trevor Bond is the Associate Dean for Digital Initiatives and Special Collections at the Washington State University Libraries. He is the Director of WSU's Center for Arts and Humanities and the Co-Director of the Center for Digital Scholarship and Curation.
A student from everywhere between UCLA and Oxford, it was in Pullman that he completed his Ph.D. at WSU in the Department of History: revising his dissertation into "Coming Home to Nez Perce Country: The Niimíipuu Campaign to Repatriate Their Exploited Heritage," which was published in 2021 by the Washington State University Press.
He joins us at the Kenworthy on Wednesday, September 15 at 7:00pm to discuss all of this and more. Join us to celebrate – masks required, of course!
With thanks to the WSU Press, the WSU Center for Arts and Humanities, the University of Idaho History Department, and the Kenworthy Performing Arts Centre for their support of this event.
For More Information visit Book People's Facebook Event.
© 2021 All rights reserved
Made with ❤ with Elementor​