ABOUT THE KENWORTHY'S TEMPORARY CLOSURE, STARTING MONDAY, MARCH 16
We appreciate your patience and support while we all navigate this unprecedented time. Effective Monday, March 16 to Thursday April 9th*, the Kenworthy theater will close temporarily to prioritize the health and safety of our customers, staff, and community.
The safety of our patrons, our staff and our community led our decision-making as we have navigated the complications and impacts of the COVID-19 outbreak. With the situation worsening and the benefit of being able to learn lessons from our theatre colleagues, the Kenworthy Performing Arts Centre has arrived at the difficult decision to close.
This decision has been reached after much deliberation and in consideration of the Kenworthy's role as both a local and regional destination — and a community gathering place. While we have recently implemented increased sanitation, reduced seating capacity and other precautionary measures, we believe the best course of action at this time is a temporary closure. By voluntarily closing through early April, we prioritize the health and safety of our customers, staff, and the community at large, including vulnerable populations. And we believe it's the most prudent approach to assist in flattening the curve of this outbreak.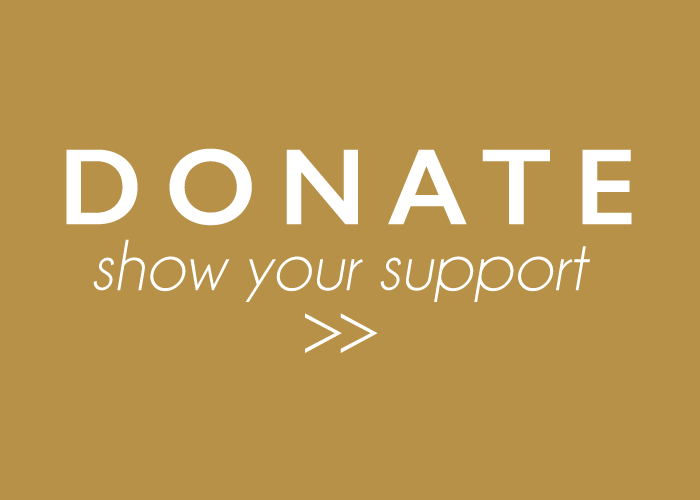 The Kenworthy is a local non-profit. We thrive on the revenue from our screenings, rentals, and events as well as generous support and donations from our community. That being said the Kenworthy staff will continue to receive full pay through the end of March. Additionally we are researching safe and innovative ideas to expand our revenue streams so please stay tuned! The Kenworthy, as always, welcomes your donations in support of our mission, theater, programs, and staff and your donations will make a huge difference to our organization.
We want to thank our community for sticking together and staying strong during this challenging and constantly changing time. We have always been lifted by the community we serve, and your support during this challenging time is deeply and particularly appreciated. While we are closed, please continue to check our website, our social media, and your inboxes for news and updates. When we reopen, we hope to resume much of the previously scheduled films and other programming you've been anticipating.
As a non-profit, cultural arts gathering space, we are tracking the news and guidelines constantly, and we will post updates as we have them. If you have any questions or concerns, please email us at director@kenworthy.org.
The Kenworthy Work Continues
In the art of improv there is a fundamental rule known as "yes, and." The concept is that when your partner hands off an idea to you, you don't dismiss it or argue with them. You take that as your starting point and build on it. In essence, you say "thank you" and go from there. What results is a more seamless performance and a more cohesive team. If ever there has been a moment for an entire community to live by that principle, it is us and it is now.
A lot has changed rapidly since the emergence of COVID-19, including the declaration of state and national emergencies, international travel restrictions, the cancellation of events locally and nationally, and a sudden and widespread emphasis on working from home to slow the spread of this harmful new virus.
I am writing to assure you the work of the Kenworthy Performing Arts Centre goes on even as we exercise caution amid the coronavirus pandemic to protect our employees and the people we come into contact with. We are coming together as a team, staff and board members alike, to bring you new opportunities to experience the Kenworthy in your own home. From Movie Night Take Out to Streamed Live Events we are excited to expand our ability to interact with our community in a new way.
Moscow has an extraordinary history of collaboration across all organizations and sectors—government, business, nonprofits, you name it. It seems to be part of the DNA of this community: When the chips are down and there is a challenge to be faced, we work together.  Our community is coming together in the time of action and trying to pull off the performance of a lifetime. And this moment calls for us to take the ideas and work we hand each other and say: Yes. Yes, and now let's do this. Yes, and here's how I can help. Yes, and you have my support.
Yes, and also: thank you. Thank you to everyone whose recent days have been filled with phone calls and emails you don't know how to process, questions you don't know how to answer, conversations you don't fully know how to have, and actions you don't know how to be confident in.  Thank you for being a part of the Kenworthy community and for letting us continue to bring you high quality experiences.
We are all in this together
The pandemic is transforming our lives and it's essential for people, businesses, and nonprofits to adopt new strategies for engaging on a daily basis. From tele-health, virtual meetings, curbside/delivery food options, and an abundance of high-quality entertainment online we are finding new ways to continue to feed the human need to connect. At the Kenworthy we are still connecting as a staff and board to support each other. This moment in particular calls for a bit of well-considered empathy. We want to walk through this crisis with you; we are all in this together.
I am inspired daily by the number of people who are reaching out to our hospital, healthcare workers, first responders, nonprofits, and small businesses offering words of encouragement, words of thanks, in-kind gifts, and financial support. These acts of kindness and services are the lifeblood of our community that will in turn allow us to come out of this pandemic stronger and with the ability to rebuild. When we build-up others to succeed we all succeed; we are in this together.
One thing is clear, during this uncertain time we have all come to rely on the creative industry to keep our spirits lifted and we want you to have access to what you have come to expect from the Kenworthy- high quality arts experiences. In this time of limited resources we are doing what we can to support small; support local; support people. While our programming has changed format our goals have not. We are engaging musicians, actors, authors, and artists to offer an outlet for their creativity, an essential need for all of us; we are all in this together.
Without question, we're in an unusual public-health crisis. Building and keeping strong connections within our community through thoughtful plans and increased individual outreach is crucial. After all we are in this together.
---

Finding Comfort in the Arts
The COVID-19 pandemic has rapidly changed how we live, work and interact. First and foremost, I want to assure everyone that the Kenworthy board and staff is doing everything we can to mitigate loss of income and are researching daily how to best take care of our staff, our people.
The "new normal" of this public health emergency coupled with the guidance around physical distancing makes this a trying time for nonprofits, artists, and others whose mission guides them to share their story through films, performances, gallery exhibitions, and pop-up shows. While no one knows how long our current state will last, for now, I want to let the Kenworthy community know that we are continuously working on new programs to launch virtually and in-person when it is safe to do so.
Over the last few weeks I've watched my fair-share of virtual programming including open mic nights, play readings, film Q&A's, and online streaming. These vehicles all served their purpose to entertain and distract. While I thoroughly enjoyed watching from the comfort of my home I missed the sensory experience that comes with attending an event in person. The smell of fresh popped popcorn, the heat from the stage lights, the buzz in the atmosphere when they "both reach for the gun," and mostly the ability to fully interact with the show through the shared audience experience. I miss the synchronization that happens when we all watch a film together, our pulse racing, our eyes welling up with tears, our breathing slowing, we do all this together. There may be new ways to be entertained but we will never replace the shared experience of togetherness.
In the time between writing this and reading it, whatever I say about our shared situation will likely have changed. The one thing that hasn't changed is how we all turn to the arts for comfort. When the "new normal" emerges the arts will emerge with it and will be there to bring us all together again.
---
Spreading Hope
I've been enjoying the ways artists and musicians have been reaching out to their fans with virtual concerts and performances. So far, I think my favorite is the performance by Andrea Bocelli, Music For Hope – Live From Duomo di Milano. Even if you're not an Italian music fan, I think you will find something inspirational in his message to spread hope.
Our own board and staff are transforming our connection to you through online methods. We have been hard at work creating virtual experiences that keep the spirit of the Kenworthy and our community lifted. The free virtual events we are hosting are for all ages and can be experienced through Kenworthy's Facebook, Instagram and website. Events include performances by local and national artists, creative outlets for kids and adults, and more. There is always a demand for art and creativity and we are working hard to continue to be a resource for you.
As we navigate new waters daily I see hope driving the boat; hope to recover, hope to rebuild, and hope to reopen.  I feel grateful every day to live in Moscow. As we move from response to long-term community recovery, I'm confident in our ability to work together to rebound as fast as possible. We are all in this together and together is the best place to be.
---