The Kenworthy is excited to announce that we have received $85,000 in grant funds from the M.J. Murdock Trust and Avista Foundation. Our fundraising goal is complete!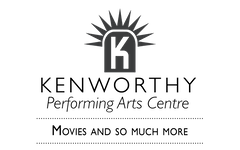 A Capital Campaign for our Community
Remodeling Moscow's living room from ceiling to floor
For almost 2 decades a single screen theatre in downtown Moscow has been presenting high quality arts experiences to the Palouse community. From the magic of movies, to opera, live theater, music and so much more the Kenworthy plays it all.
While we are very proud of the unique and entertaining experiences we offer, our deteriorating seats and poor lighting are an uncomfortable distraction. With input from many of you, we believe now is the time to address that issue in order to enhance these experiences for our audience.
The Kenworthy Performing Arts Centre Board of Directors is leading an historic $195,000 capital campaign to raise funds for a theater renovation. Gifts to the campaign will pay for new seating, floor restoration & repair, ceiling & aisle lighting, and more.
A project of this size and scope is no easy endeavor. It requires and is worthy of community-wide support. We are honored to lead this important campaign and encourage you to join us in a shared commitment and generous support of this historic project. Together we will transform our community gathering space. Gifts of all sizes are welcomed and appreciated and can be pledged over the next 10 months. Naming opportunities start at $1,000. In addition to outright gifts and pledges, the Kenworthy Performing Arts Centre can accept gifts of stock, securities, and IRA distributions.
To discuss your giving options, contact Christine Gilmore at 208.882.4127 or director@kenworthy.org.
With this one project the community

will see many benefits.
• The renovated Kenworthy Theater will offer residents, students, parents, and visitors one more reason to consider Moscow a destination of choice.
• Families can experience the joy and wonder of movies, live theatre, and more in a unique historic setting with modern-day amenities.
• A vibrant cultural community creates an enhanced quality of life for its residents while strengthening the city and our rural surrounding area.
The Kenworthy Performing Arts Centre is committed to the community, with a mission to provide high quality arts experiences. The Kenworthy is a connector – bringing people of all backgrounds together. The Kenworthy Theatre provides an opportunity to expand our mission and its ability to serve the broader community.

Commit today and invest in the Kenworthy
You are eagerly invited to be a part of our Capital Campaign. Our Capital Campaign offers an affordable, meaningful way to play a visible role in the restoration of this historic, dynamic theatre.
Contribute as an individual, couple, group or family. Honor the memory of a loved one, promote your business, or mark a special occasion. The options are endless!
If you're ready to say 'YES!'  you can:
Download and mail in this pledge form to PO Box 8126 Moscow, ID 83843. 
Call 208.882.4127 any time from Monday-Friday, 9am-5pm, to make your contribution over the phone.
Questions? Contact Christine Gilmore at director@kenworthy.org or call 208.882.4127.